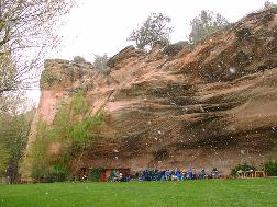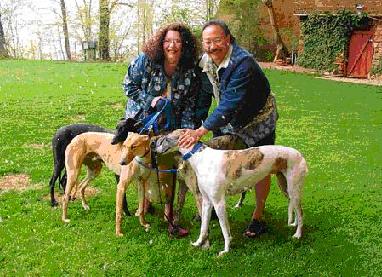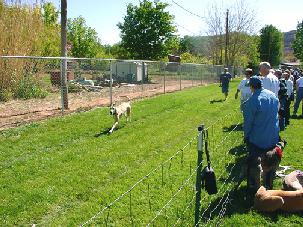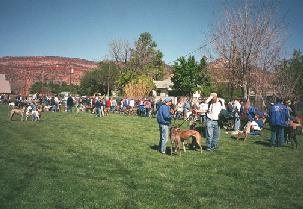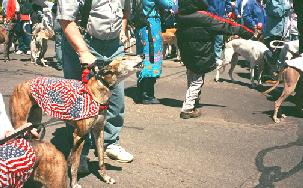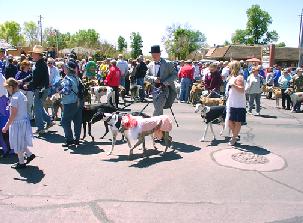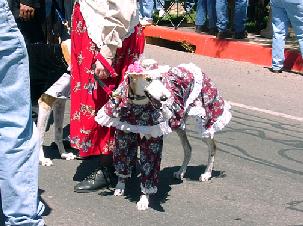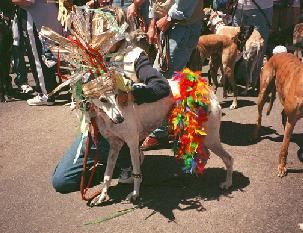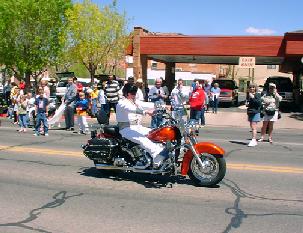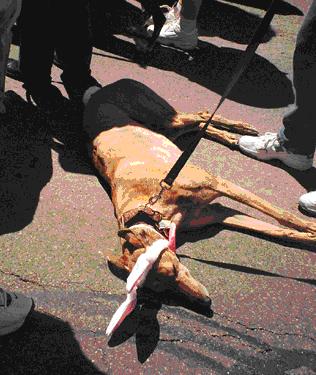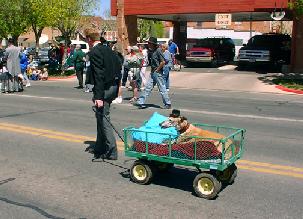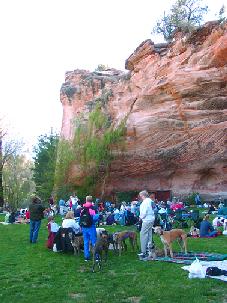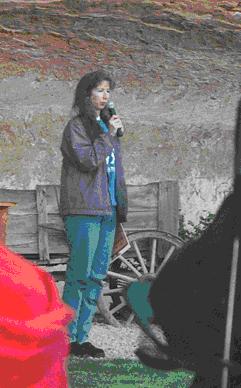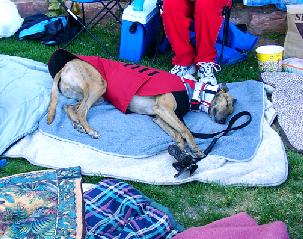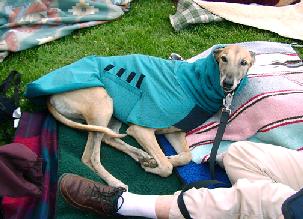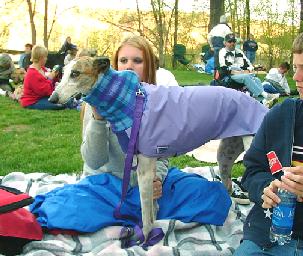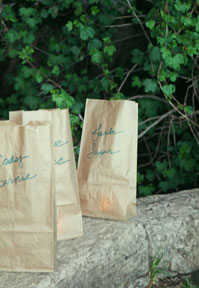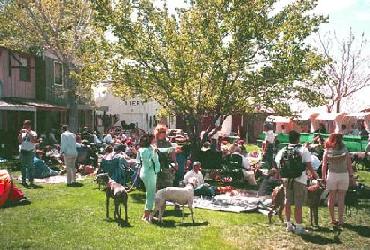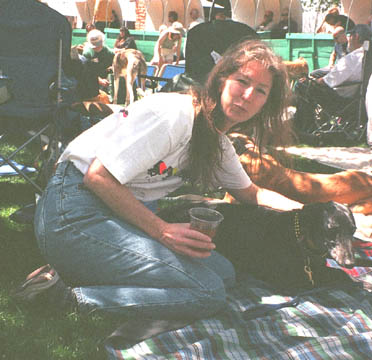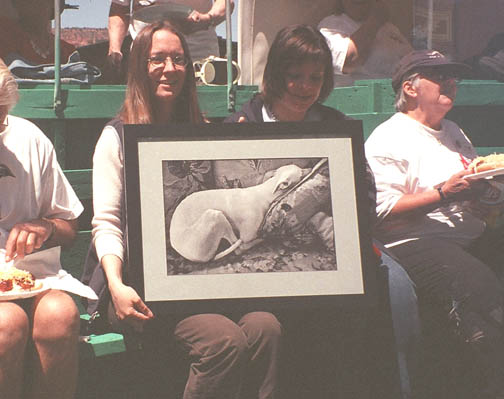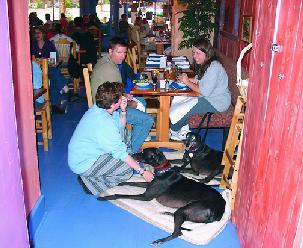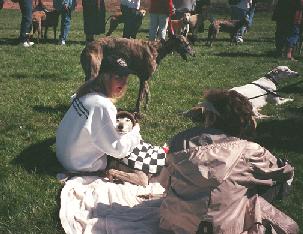 Greyhound Gathering

Kanab, Utah, May 2003

The Gathering began with the wedding of Debbie & Lloyd.  Angels Landing at Best Friends was the setting and an unexpected snow made for a magical atmosphere.

The Blur of Flur: Radar caught the speed of each participant.

Lots of hounds waiting their turn to run.

The parade: Always begin with a roo!

The costumes were awesome!

Suzanne Stack DVM was the speaker.

Montana Dogware customers enjoyed the evening.

Celebration of Life--the luminaire for our angels, Lurch & Super.

Sarah Snavely won the Montana Dogware drawing for a framed

print.  Congratulations Sarah!

Three busy days made for lots of tired hounds & people, but we all had a grand time.  Many thanks to Claudia for hosting this amazing event!

Greyhounds are welcome almost everywhere in Kanab.