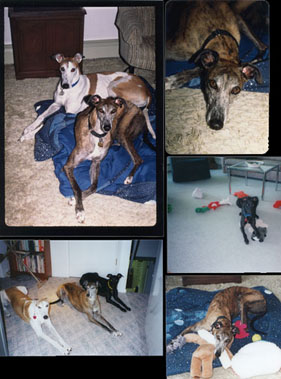 The Dogs (and people!) of

MONTANA DOGWARE

Carol Frank is the founder and owner of Montana Dogware, located in Belgrade, Montana.  Carol makes the coats, among all the other things a small business owner must do!  Carol has also been actively involved in greyhound adoption.  At left is a photo of Carol, greyhound Lurch and husband Vince, who is Montana Dogware's shipping, scanning, and computer specialist.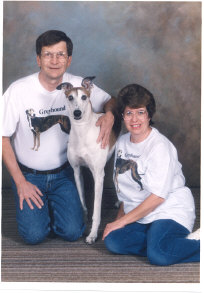 Lurch, Super, and Sammi are Carol and Vince's beautiful greyhounds.  These retired racers have been professionally photographed and made famous in greyhound books and calendars!!  (see our FAQ for details)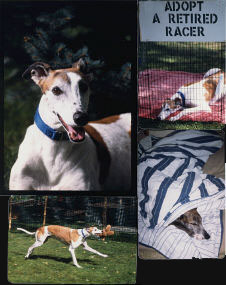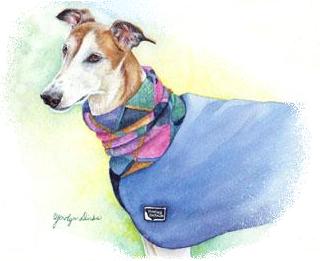 Ella and Louie are Montana Dogware's feline supervisors.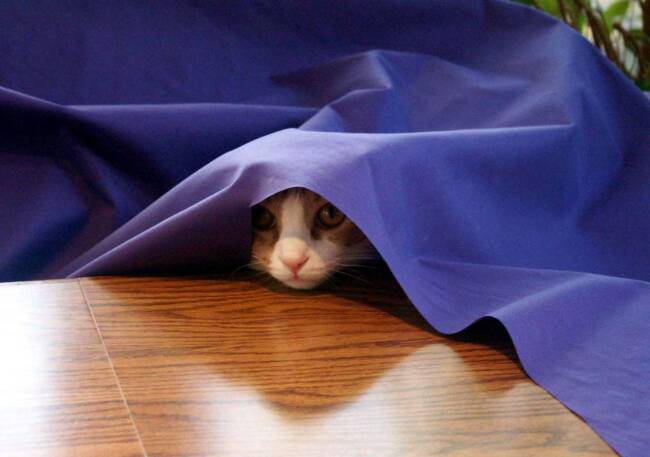 Louie assisting at the cutting table.